Our Services
Destin Rental Management
Discover a better direction.
Since 2006, we've been listening to our vacation homeowners and guests to develop a vacation rental management program that takes excellent care of your home-away-from-home–your investment. We offer you responsive service, make sure to secure your revenue, and take care of you and your property's needs.
We work together with you to make vacation home ownership fun and rewarding! Compass Resorts has a simple but effective philosophy: We say what we do and we do what we say. Our commitment to doing business fairly, honestly, and with the highest level of integrity means you'll receive the best in service and value from your vacation rental management experience with Compass Resorts.
Want to Learn More?
If you're a property owner who's looking for a vacation rental management program, we've got you covered! We consider it a privilege to share a more detailed explanation of our services and benefits. Our Compass Resorts staff and family are passionate about our work. We're excited about sharing what we do and how we do it. Please contact us for a comprehensive overview of our program.
We're happy to provide you with a no-obligation management proposal for your vacation rental property. The proposal will include our fees, rental projections, and an overview of our services. We look forward to hearing from you!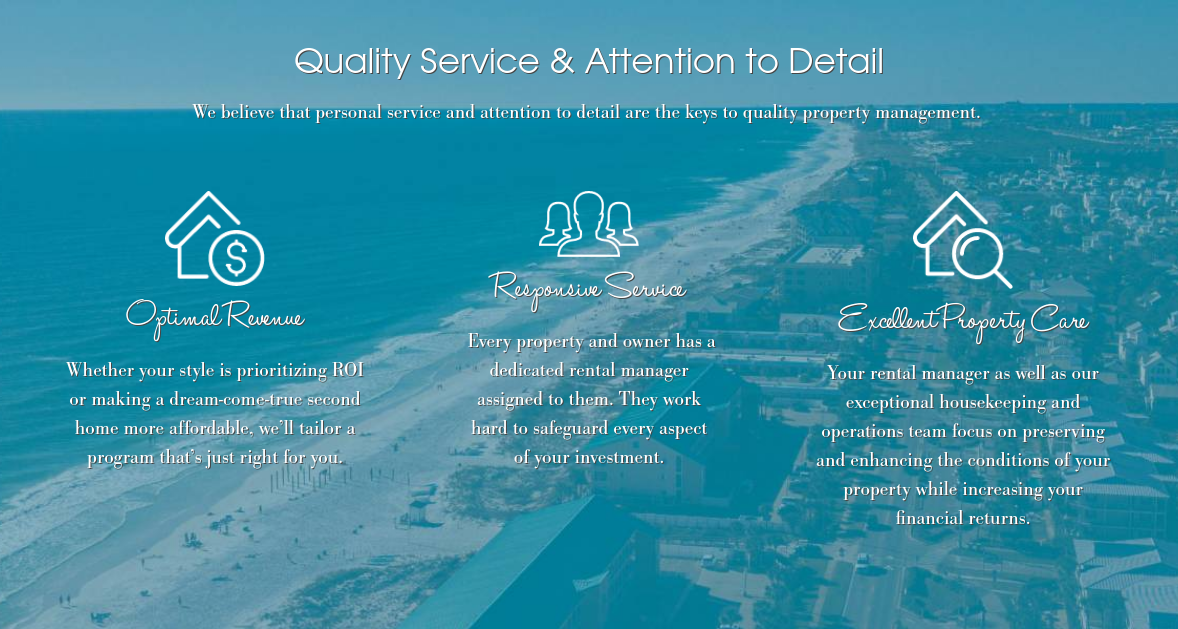 Showcase your property's appeal
---
Our website is specifically designed to showcase your property, build confidence with guests, and ultimately generate online bookings.

Pricing for success
---
Our competitive rate strategy and dynamic pricing are the cornerstones of your property's success.

Impeccable housekeeping
---
Two inspections and a departure clean are performed between guest stays. Special attention is given creating a sense of welcome.

Preventive Maintenance Plan
---
This plan makes it easy and affordable to be proactive about rental home maintence.
Local Services by True Locals
---
Established since 2006

Locally owned

Locally operated
We maximize revenue
---
Comprehensive marketing strategy
Dynamic pricing
Effective channel management
Property care made simple
---
Perform two inspections between every guest stay
Deep clean every year
Linen program at affordable prices
Highest Retention For a Reason
---
Dedicated rental managers
Owner satisfaction
Guest satisfaction
Owner perks
Exceptional value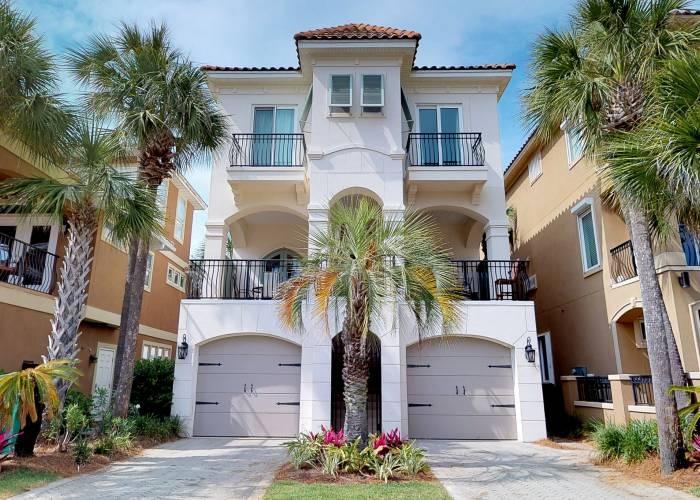 A Quote from one of our Owners
"My family and I absolutely love working with Compass Resorts. Everything is always nice and clean and they always make sure our guests have everything they need, (i.e. -cookware, dishes, towels). Our guests feel like they are in the comfort of our own home."